El Barrio's Violeta Galagarza Gaces Manhattan Billboard
Source: Tiempo Music
Posted Date: August 9, 2006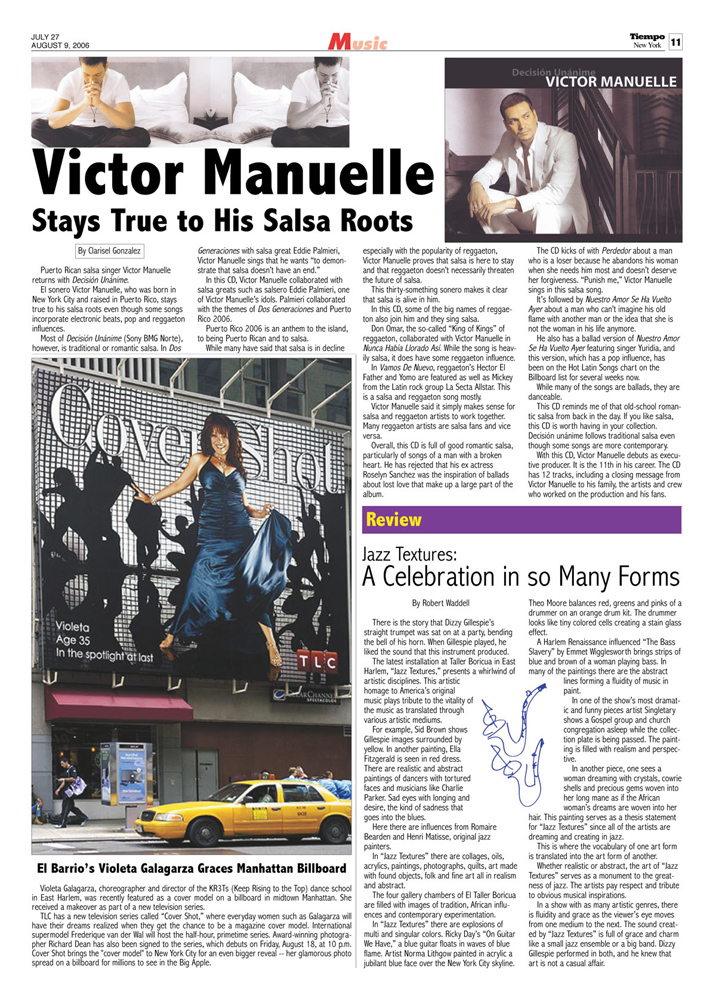 TESTIMONIALS
"I appreciate it when dancers and such act professionally and set an appropriate stage for the artist. I can't tell you how many times some of the dancers actually try to jump in front of the artist when they see the cameras — Read more!!!
Peace, Frankie Negron
"To V and the entire kr3ts krew – thank you so much for blessing my video! I can't really put into words how f-ing happy you made me! You all looked so good and delivered like some real professionals. —Read more!!!
Paaaaaaayce, Spoon-Fed
"I recently had the opportunity to work side by side with the beautiful and talented choreographer known as V. From the first time I spoke with her about my music video project I was welcomed with open arms. —Read more!!!
Quick, Music Video Director/Editor